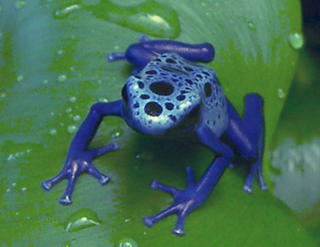 Honey lovin you is the greatest thing
I get to be myself and I get to sing
I get to play at being irresponsible
I come home late at night and I love your soul
I never forget you in my prayers
I never have a bad thing to report

Manch neues Album braucht eine ganze Weile, um durchzudringen. Immer mal wieder reinhören, weghören, verschüttet unter alten All-Time-Favourites – ganz einfach hat es neue Musik, haben neue Bands es bei mir nicht. Nicht so
Belle & Sebastian
mit "The Life Pursuit" (2006). Eingeschleust durch eine Freundin war die CD fast spontan auf Rotation, ganz erklären kann ich es mir auch nicht. Wahrscheinlich die Mischung: bizarre Sounds und abgefahrene Texte.
Wie diese Geschichte mit dem Frosch: Eigentlich ein Lovesong an die EINE – ein Traum von einer Beziehung, man seufzt still und sehnt sich ähnliches. Doch halt, vielleicht doch *zuviel* Harmonie... Am Ende war da doch gar keine Beziehung, sondern nur der komische kleine Frosch im Hals. Großartig.
And the blues is still blue.
Der Frosch auch.
Belle & Sebastian bei Wikipedia